Events
Upcoming events at Easley Bible Methodist
Missions Rally
The Muir family will be joining us in our Wednesday evening service this week! Make plans to join us and support our missionaries to Mexico.
Date: 08/25/2021
Time: 7:00 p.m.
Location: Main Auditorium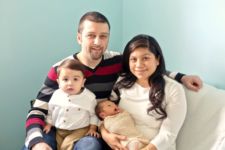 Conference Ladies Retreat
Ladies, mark your calendars! Our Conference Ladies Retreat is planned for September 9-11 with Liz Stetler speaking.
Date: 09/09/2021 – 09/11/2021
Time: 4:30 p.m. – 10:00am
Location: Bible Methodist Campground, Pell City, AL